Sumit Tours And Travels Pvt. Ltd.
Home Tours Guide Map Photo About Us Contact Us
Home: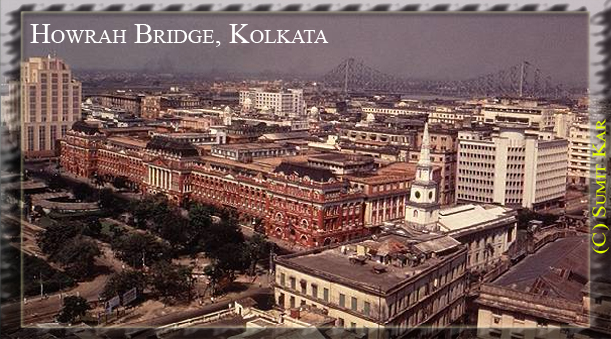 Kolkata or Calcutta, city in eastern India and capital of West Bengal State, situated on the banks of the Hugli (Hooghly) River (a tributary of the Ganges River). Kolkata lies about 100 km (about 60 mi) north of the Bay of Bengal and about 70 km (about 45 mi) west of Bangladesh. It is the hub of India's second most populous metropolitan area (after Mumbai, formerly known as Bombay) and is the chief commercial, financial, and manufacturing center of eastern India.

Kolkata was founded as a trading post of the English East India Company in the late 1600s. It was then known as Calcutta, an Anglicized form of the name of a local village, Kalikata. It served as the capital of British India from 1773 through 1911. During the British era, administrative offices and a British-style university, the University of Calcutta, were established. Jute mills and other industries along the Hugli River also contributed to the city's growth and eventually gave rise to major urban development.

Kolkata is located only about 1° south of the tropic of Cancer, close to sea level in a formerly swampy area. It lies in a monsoon region, with most of its average annual rainfall of 1625 mm (64 in) falling from June through September. Though winters are mild, with an average January temperature of 19° C (67° F), the temperature sometimes dips to 10° C (50° F). From March through September, Kolkata is hot and humid, with an average July temperature of 29° C (85° F); in the months of May and June the temperature may rise as high as 38° C (100° F).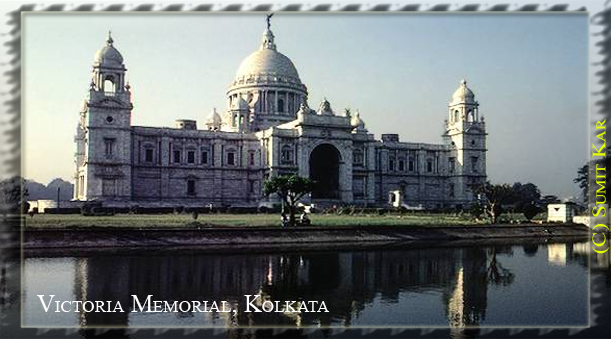 Home Tours Guide Map Photo About Us Contact Us Download Font
Created By Sumit Kar
© 2007 Sumit Kar, All rights reserved.